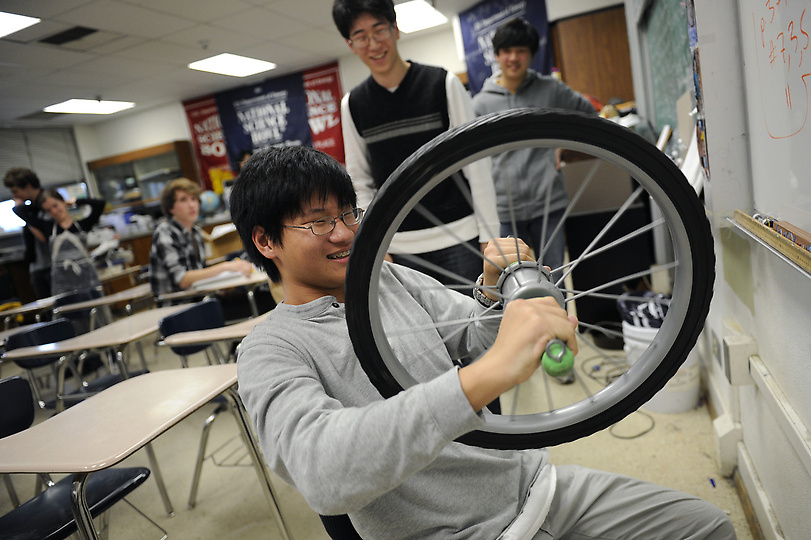 North Hollywood High Science Bowl team member Hailang Liou uses a spinning wheel to test "the theory of angular momentum," Wednesday, January 30, 2013. (Michael Owen Baker/Staff Photographer)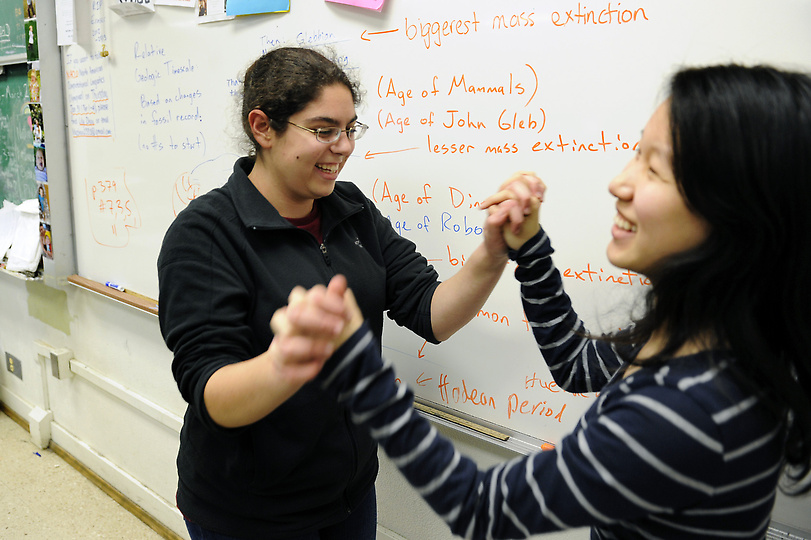 Members of the North Hollywood High Science Bowl team members Suna Zekioglu, left, and Lily Zhou joke around after school, Wednesday, January 30, 2013. (Michael Owen Baker/Staff Photographer)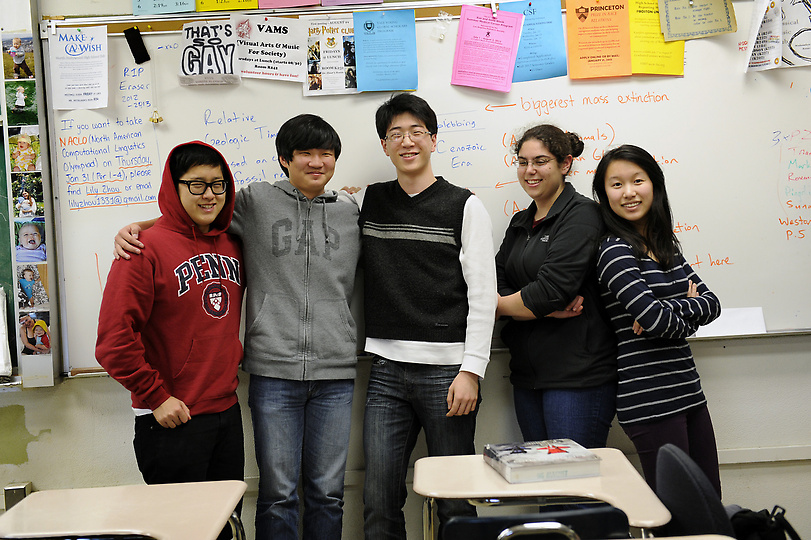 Members of the North Hollywood High Science Bowl team, from left, Woojin Park, Richard Wang, Chiyoung Kim, Suna Zekioglu and Lily Zhou. Wednesday, January 30, 2013. (Michael Owen Baker/Staff Photographer)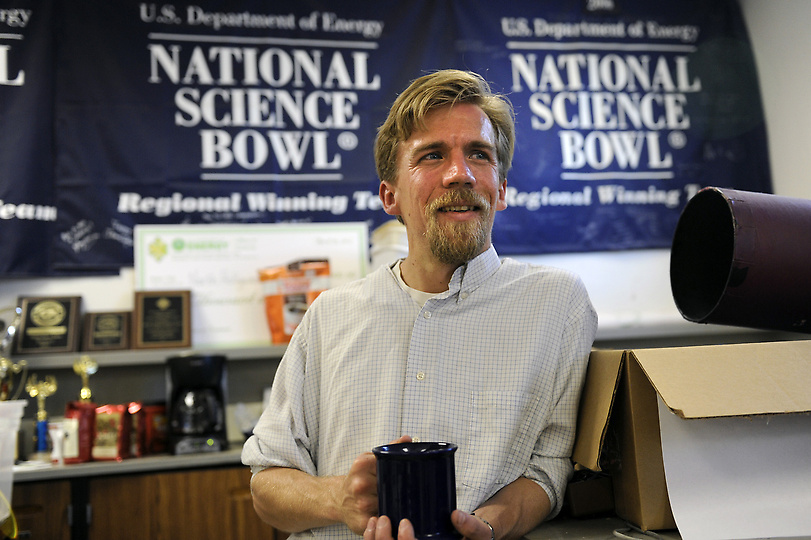 North Hollywood High School Science Bowl team coach Altair Maine. (Michael Owen Baker/Staff Photographer)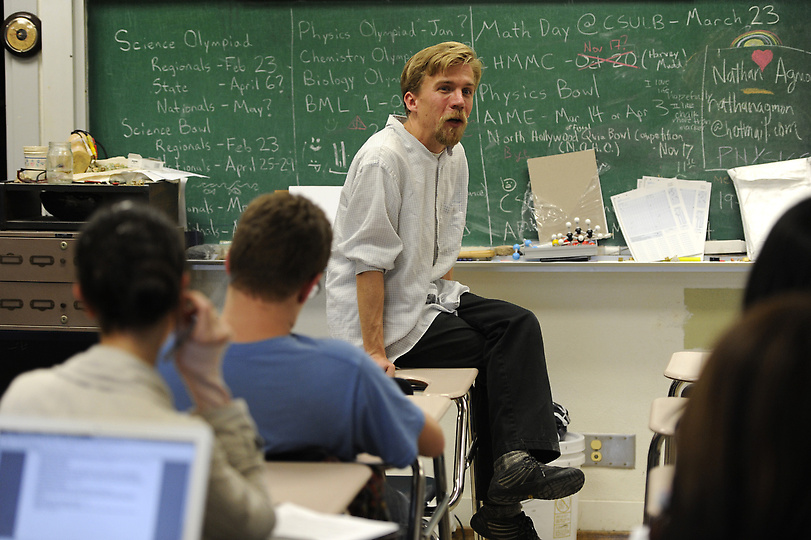 Altair Maine, who coaches the Science Bowl team, teaches a geology class at North Hollywood High School, Wednesday, January 30, 2013. (Michael Owen Baker/Staff Photographer)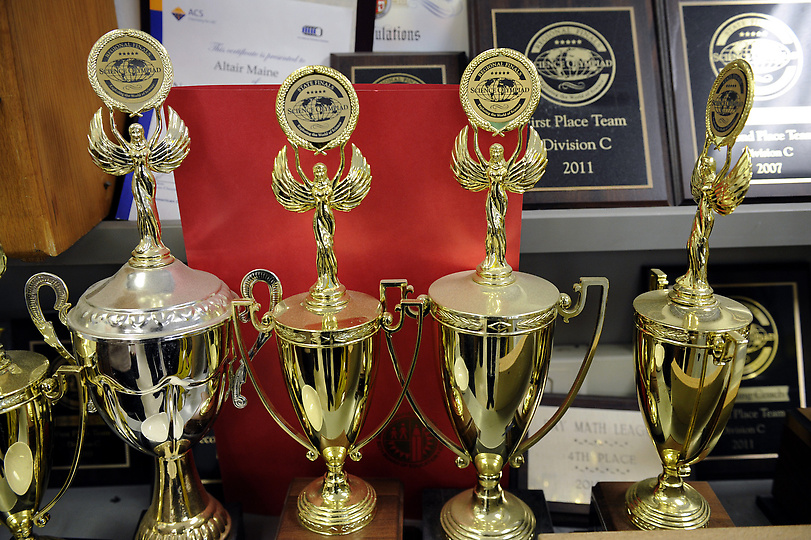 Trophies and plaques won by the North Hollywood High School Science Bowl team line a wall in the classroom of their coach Altair Maine, Wednesday, January 30, 2013. (Michael Owen Baker/Staff Photographer)
North Hollywood High School Academic Decathlon team members, Daniel Lewis, studies with Juliet Hemmati and Haelynn Gim, right, Wednesday, January 30, 2013. (Michael Owen Baker/Staff Photographer)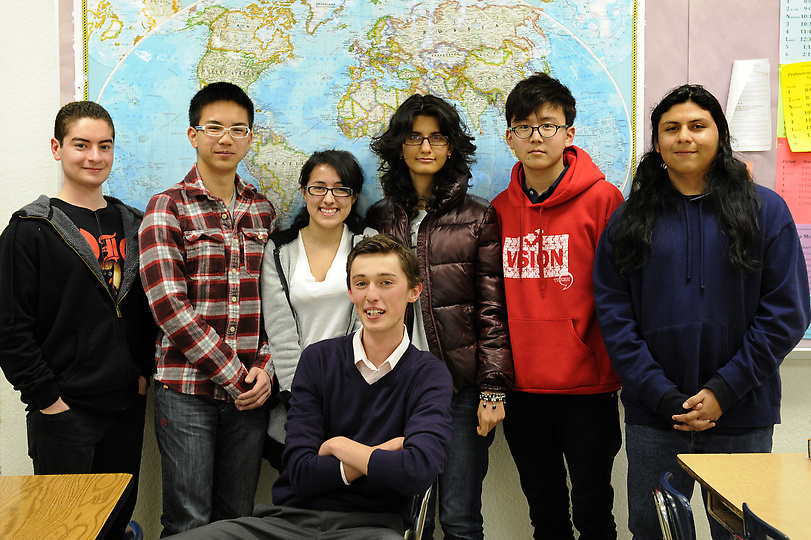 Members of the North Hollywood High School Academic Decathlon team, from left, Erny Navarette, Daniel Lewis, Rosie Aguilar, Jonathan Goldenberg, Victoria Norekyan, Sang "Richard" Ban and Rafael Rosado. Wednesday, January 30, 2013. (Michael Owen Baker/Staff Photographer)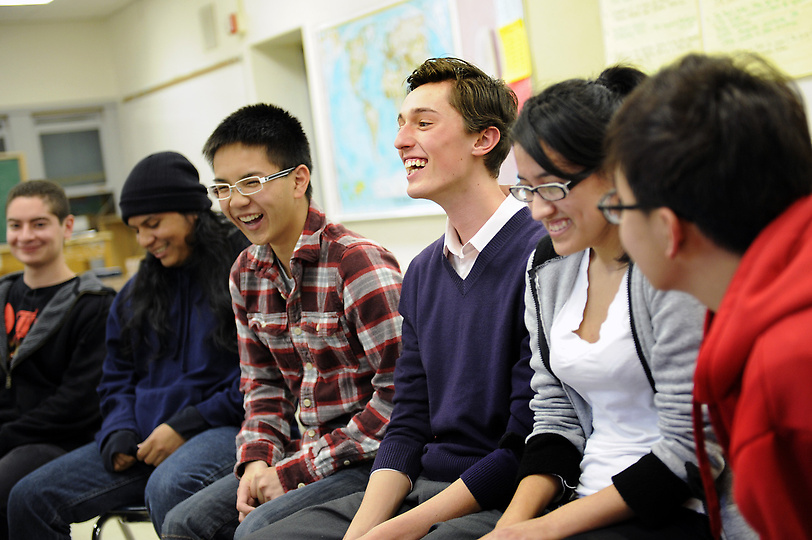 North Hollywood High School Academic Decathlon team members laugh during an interview, Wednesday, January 30, 2013. (Michael Owen Baker/Staff Photographer)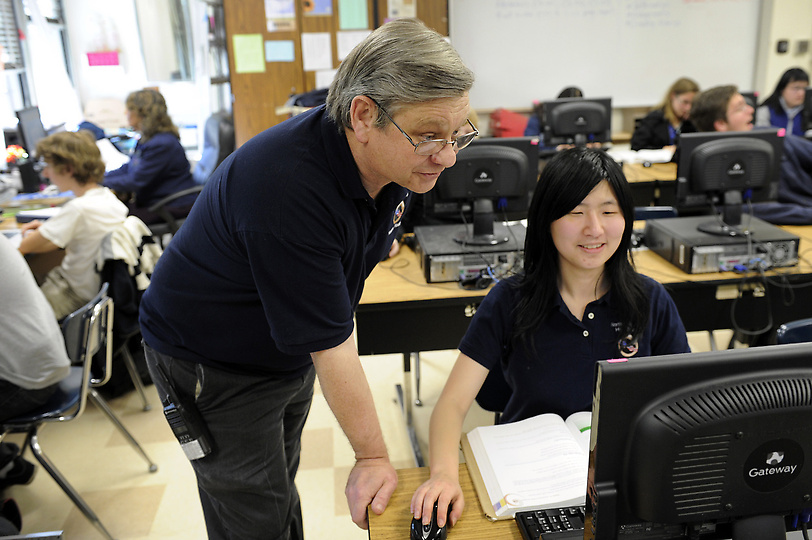 North Hollywood High School Cyberpatriots team coach Jay Gehringer checks on team member Jenny Lu, Wednesday, January 30, 2013. (Michael Owen Baker/Staff Photographer)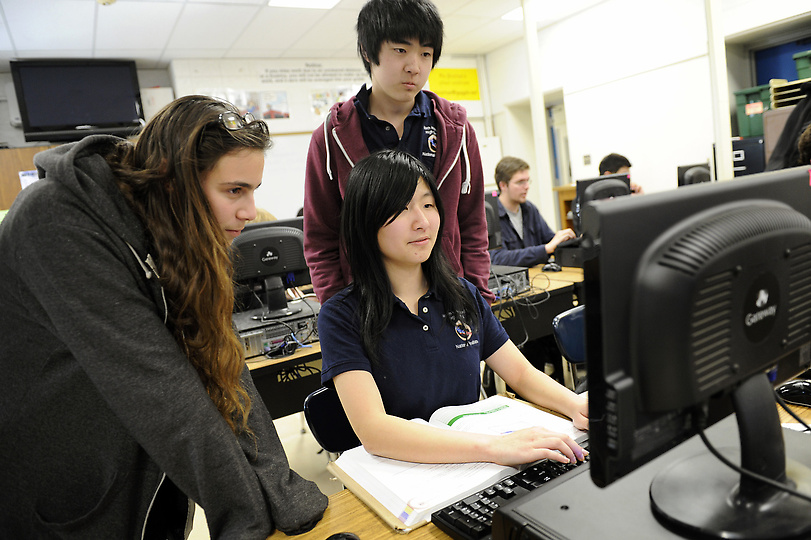 North Hollywood High School Cyberpatriots team members Dana Sirota, left, Jenny Lu and Jonathan Shuai work on a computer at school, Wednesday, January 30, 2013. (Michael Owen Baker/Staff Photographer)
North Hollywood High School Cyberpatriots team member Dana Sirota, left, talks with team members Jenny Lu and Jonathan Shuai, Wednesday, January 30, 2013. (Michael Owen Baker/Staff Photographer)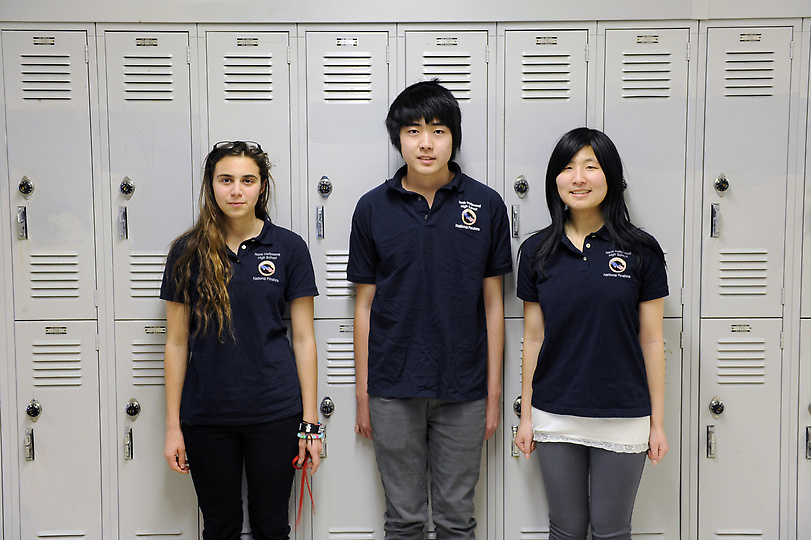 Dana Sirota, from left, Jonathan Shuai and Jenny Lu, are members of the North Hollywood High School Cyberpatriots team called "Team Factorial." (Michael Owen Baker/Staff Photographer)
By Barbara Jones
The signs are everywhere that it's awards season in L.A.
No, not those awards.
These are the CyberPatriots, the Science Bowl and, the Oscars of school contests, the Academic Decathlon, with hundreds of kids across Los Angeles Unified prepping for hours every day in the hope of bringing home a trophy.
That would make North Hollywood High the "Lincoln" of competitors, with entries in each of the major categories.
Tuesday afternoon found North Hollywood's nine-member Academic Decathlon team polishing their knowledge of Russia, the theme of this year's competition, in advance of this weekend's finals.
Down the hall, five math and science whiz kids drilled for the regional Science Bowl on Feb. 23, while the eight members of the school's two CyberPatriots teams honed their computer skills for their first-ever entry in the national cyber-defense contest in March.